OUR ROLLS-ROYCE SILVER SHADOW SALOON
THE CLASSIC LUXURY WEDDING CAR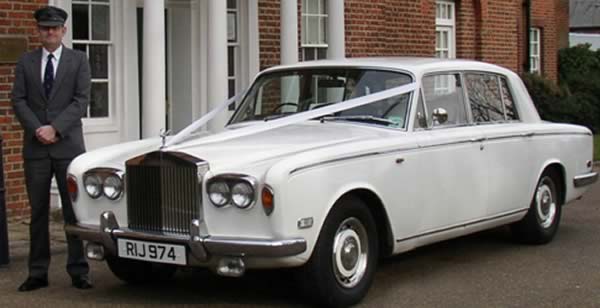 The Rolls Royce Silver Shadow is the quintessential wedding car transport - instantly recognisable for its quality, majesty and traditional values which we at Finesse Wedding Cars strive to uphold.
OLD ENGLISH WHITE COACHWORK
BEIGE LEATHER & WALNUT INTERIOR
TRADITIONAL FLOWERS & RIBBONS
No limo-tinted windows here, passers by can see and wave at the bride as she glides by cosseted in a beautiful leather interior with all the luxury and 'finesse' of Royalty.
Our years of experience in delivering the 'personal touch' enable us to know exactly what you need for your wedding day. Courtesy, politeness and a helpful, friendly, uniformed chauffeur are all part of our repertoire.